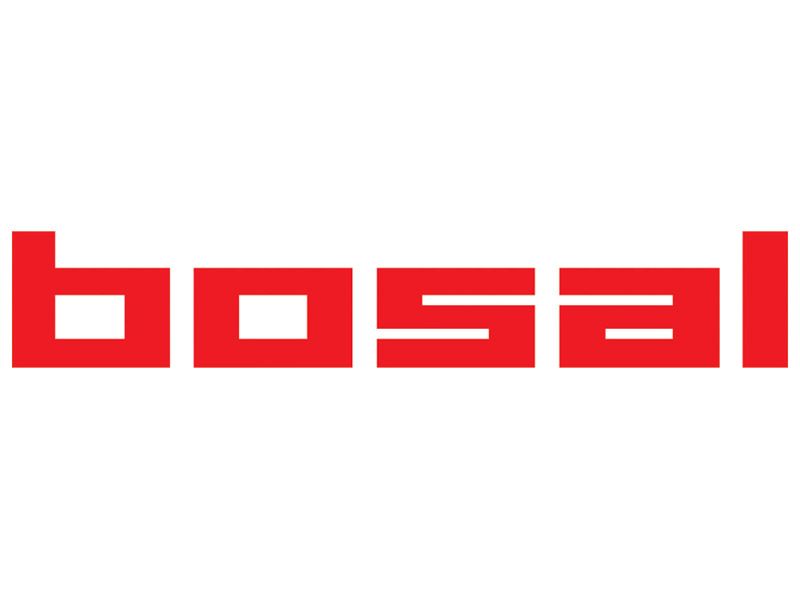 BOSAL
Origin: Belgium
Quality: Original quality
Guarantee: Egy év garancia
Exhausts
A negyedik ütem szakértője.

A modern kipufogó rendszerek, katalizátorok fontos szerepet töltenek be az egyre szigorúbb környezetvédelmi előírások betarthatóságában.

A Bosal kiváló minőségű kipufogórendszerei megfelelő szintre redukálják a gépjárművek káros anyag kibocsátását, csökkentik a motor zajszintjét valamint üzemanyag-fogyasztását.

A Bosal környezettudatos gondolkodásmódját jól mutatja, hogy a világon elsőként vezette be a festés nélküli kipufogórendszereit.

Olyan neves gyártók választották gyári beszállítónak mint a Chevrolet, Fiat, Ford, Hyundai, Mitsubishi, Nissan, Opel, Peugeot, Renault, Toyota, Škoda, VW.

Gondolta volna, hogy a katalizátorban levő cellák felülete kiterítve, több mint egy focipályányi területet lefed?
Back