Our history
The company was founded by Antal Zombori, who still is the only owner of UNIX Auto
On May 1, 1990, Antal Zombori took the first step towards Unix Autó Kft. At a family reunion, and on December 15, 1990, the company agreement was signed, which started its operation on January 1, 1991. He named this company UNIX- TRADE Kft.
Launch of the first TradeLine® program
At the Budapest Motor Show in the autumn of 1994, we presented this solution, which was not yet based on the Internet, but used telephone modems, which was a huge breakthrough in the period of printed catalogs . The new ordering method made things so easy for the services that they came en masse.
Launch of a Romanian subsidiary
Antal Zombori started to think about ??foreign expansion already in the eraly 1990s. First he visited Bucharest in the winter of 1992, then an exhibition of car parts in Cluj-Napoca in 1995 in search of prospects. Shortly before the turn of the millennium, in 1998, exports to Romania began, and then our Romanian subsidiary was established. In the first months, we delivered the goods from Békéscsaba to Szalonta and its surroundings, and then the first UNIX branch was opened in Cluj-Napoca.
Infomix Magazine

Since 2000, our professional magazine, INFOMIX, has been published on a monthly basis, and has been available in Romania since 2010 and in Slovakia since 2013. We publish a total of 30,000 copies in three countries. The magazine contains articles, supplier news, promotions, and installation tips, among other things.
Admission to the ATR Group, establishment of the Unix Academy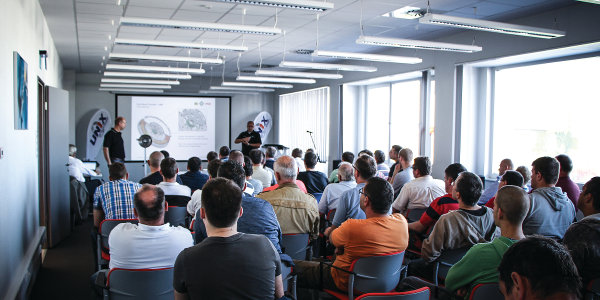 In 2005, the ATR (Auto Teile Ring) group - whose basic philosophy is to invite only one company (the best) from each country to become a member, thus ensuring the highest quality - chose UNIX from Hungary as a member. The inclusion helped us to further expand the selection, our company gained the right to distribute brands that provided plenty of opportunities in the upcoming years.
In the same year, in order to thoroughly train the employees who work in sales, we decided to create the company's internal training system. Despite the initial difficulties, the UNIX ACADEMY has become a real asset with a serious educational strategy and the development of selective trainings.
Handover of the UNIX Logistics Center, our UNIX Partner Service Network is launched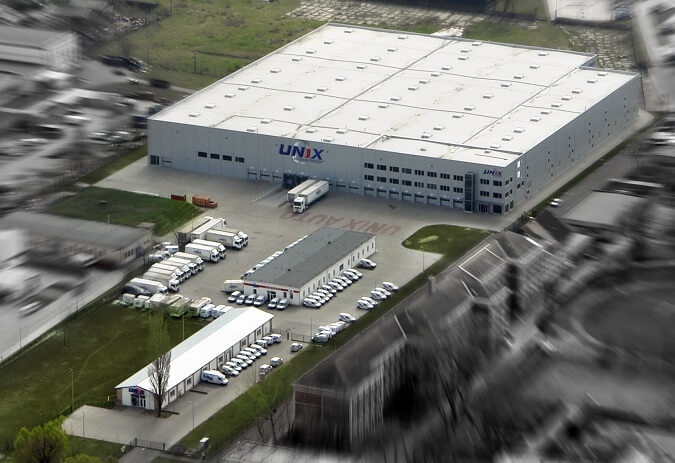 LOGISTICS CENTER
We currently (2019) stock more than 400.000 products and more than 12 million pieces in our 22.000 m2 Logistics Center. We use the most modern logistics processes in the center:
Self-designed and built automatic sorter machines
Automated internal processes
Handling goods with a PDA based on a unique identifier
Cutting-edge logistics system
SERVICE SYSTEM
In 2010, we began building the UNIX Partner Service Network to provide unified, quality service to car owners. We provide marketing support to our services with permanent central promotions. We help the daily work of our services with regularly organized trainings and factory visits. The entire UNIX Partner Service Network currently consists of more than 40 car services.
Launch of a Slovakian subsidiary
In 2010, in addition to the handover of our Logistics Center, the decision was made to expand further, and our corporate operation was robust enough to introduce our brand in neighboring Slovakia and become a significant market player.
Opening of the 100th UNIX branch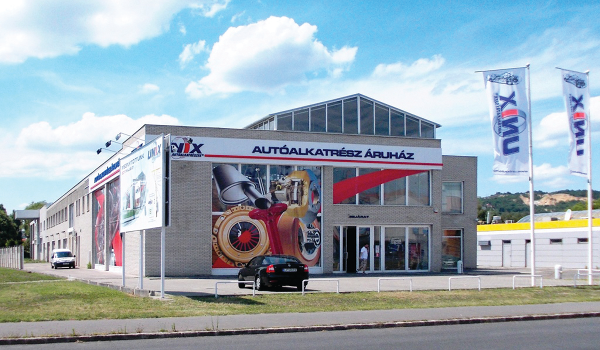 Our company arrived at a seemingly very distant position in February 2014 when it crossed the magic 100 mark in terms of number of branches. All this meant that in the three countries we supplied 100 branches with goods every day from the Logistics Center in Budapest.
Since then, with the opening of new branches, the network has grown to a total of 166 branches in three countries.
Hungary: 103 branches
Romania: 61 branches
Slovakia: 2 branches
Start a partner card program

In July 2015, we renewed our partner card system for our service partners and resellers, and launched our UNIX Car Card Program for car owners. This is a point-earning loyalty card which enables the owners to earn points for purchases or car services and redeem them later for discount at our branches or our service partners.
Hungarian company of the year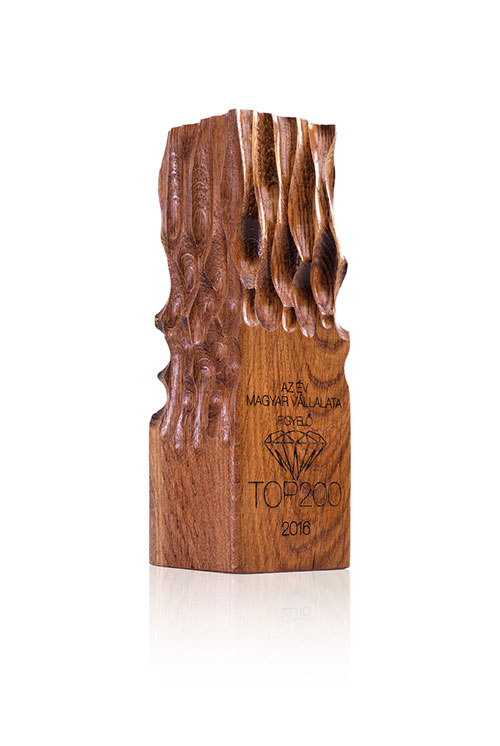 In 2016, among other things, the company won the "Hungarian Company of the Year" professional award. In addition to the evaluation criteria based on business performance, the innovation we represent played an important role in the decision of the professional jury as a success factor that is countinuously present at our operation.
In the same year we also received the Inc. 5000 Europe award as the second fastest growing Hungarian company with a turnover of more than € 100 million, and in 2018 we became the 150th largest company on the HVG TOP 500 list.
Expansion of Logistics Center with 7.500 square meters of warehouse space
Evidence of this dynamic growth is that we outgrew our warehouse the next year, so we expanded the area by another 7.500 m2 in 2017, bringing the total floor area of our headquarters and branches to nearly 100.000 m2,coupled with a stock of more than 12 million parts.
Another expansion of the Logistics Center
The year 2020 also had another milestone, we grew out our logistics center on Timót Street in the 9th district, so we decided to expand our floor space by another 10,000 square meters. The total area of the building will thus reach 35,000 square meters. The giant warehouse will have a spacious community space, changing and shower facilities for nearly 1,000 people, several offices and meeting rooms on 3,000 square meters, and a dining area three times larger than the current one, designed to provide workers comfort and a modern café. We will install 30 new industrial gates and docks at the facility, so a total of 100 gates will now ensure a smooth flow of car parts.
Rebirth
On March 30, 2021, our company was hit by a cyber attack and shut down for a few days. However, with a lot of work and the sacrificial work of our colleagues, we were able to launch the first copy of our TradeLine corporate governance system on April 2, 2021 at 21:44:32. It was a huge achievement, this moment can be considered the rebirth of the company. The heart of the company had been restarted.