They wrote this about us
MAGYAR BRANDS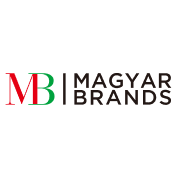 According to an ancient Chinese proverb, a journey of a thousand miles begins with a single step. In the case of UNIX Autó Kft.'s success story, this can now be transferred to millions of kilometers and stylish gas-powered progress. Like every success story, ours begun in a small country. Our headquarters was built in its capital in 1994. Shortly after this our car part search software TradeLine® was created which served as the basis of our future success. Today we purchase our products from more than 800 suppliers from all over the world which means more than 600.000 different spare parts.
On an average day, the central warehouse with a floor area of 15,000 m2 and a stock of 5 million pieces handles nearly 100,000 parts.
Our own parts search and ordering software (TradeLine®), which already has more than ten thousand users on a daily basis, is under continuous development in order to meet the demands of customers as up-to-date as possible. The UNIX WebShop complements the order form placed in person or via the terminal.
The quality of the rapidly expanding product range is ensured by the UNIX guarantee. Of course, for brand names such as Gates, Ruville, Brembo, Contitech, Sachs, Monroe, Mann Filter, Meyle, KYB, Bosal, Bosch, Castrol, Valeo, Ferodo, SKF, A.Z. Meisterteile, the name itself is a guarantee.
105 branches in Hungary, 61 in Romania and 2 in Slovakia ensure full coverage of the region. From here, in addition to the hourly fulfillment of local orders, the employees trained at the UNIX Academy, who adhere to the business philosophy that the main success of the company is a satisfied mechanic or parts dealer, start twice a day with long-distance deliveries.
We guarantee the same high-quality service in three countries, in more than 160 locations, with 16 regional sales managers and a fleet of more than 2000 cars. In this way, our partners in all three countries benefit from high-quality logistics services. Our regional representatives conduct about 2,500 customer visits per month, and the transport fleet covers approximately 80,000 kilometers per day, so in relay mode it could even go around the globe twice a day.
The service network of UNIX Autó Kft. already has 60 members in Hungary, and the development of the Romanian network has begun.
It says a lot that since 2005, the company has been chosen as a member of the German ATR group, whose members include Europe's largest parts distributors, and where admission is only possible by invitation, and the company is also a three-time winner of the Superbrands and Magyar Brands awards. The company's turnover is growing dynamically.
Founded in 1990 by Antal Zombori, the company has now grown into a multinational enterprise employing more than 2,400 employees, which regularly organizes customer meetings, factory visits and professional training for its partners. It publishes a monthly newsletter called Infomix, and has also successfully launched its partner card program. But in addition to all this, it also assumes responsibility for a healthy future and development, and supports several initiatives aimed at healthy living and the creation of a harmonious environment.
Source: www.magyarbrands.hu