Hungarian company of the year:
UNIX Autó Kft.
The innovator trader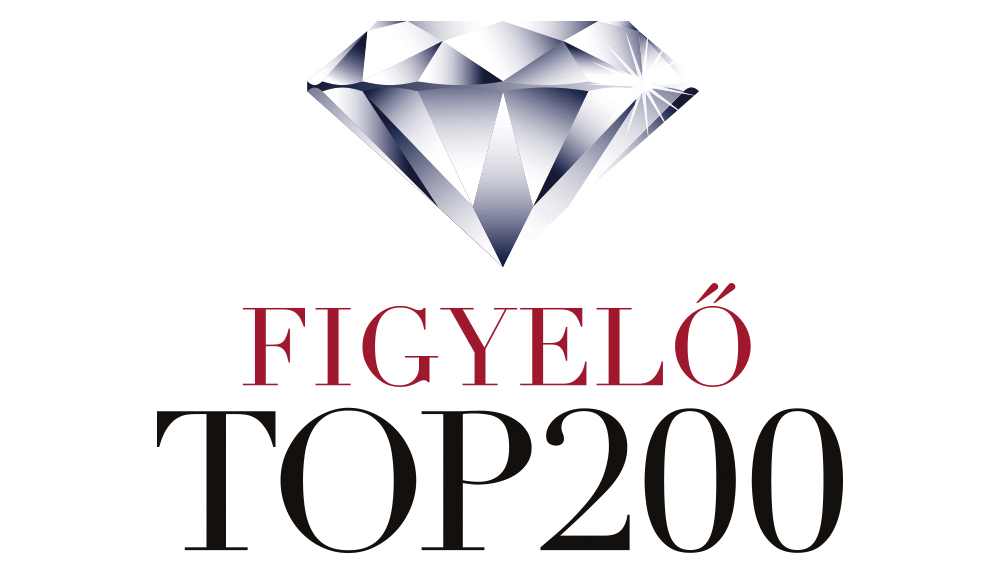 It literally started as a garage company, has UNIX Auto has now achieved a turnover of 50 billion and is the absolute leader in the Hungarian auto parts wholesale market.
Although they operate in the field of commerce, innovation is also an important success factor in the life of the company.
It was a bit of a double or nothing situation - this is how Antal Zombori, the managing owner of UNIX Auto, described his decision not to blow like a retreat when most of the competitors broke out, but on the contrary: to launch a serious growth program. Barely a year after the great economic crisis the company began building its new logistics center in 2009, which cost more than HUF 2 billion. But that is far from the end of the development. They also significantly expanded their vehicle fleet, which enabled them to condense deliveries from their new warehouses, which already accommodate more goods than before, as well as from their ever-expanding branch network.
Time has justified them. The Hungarian car owners had three important reactions to the economic downturn, two of which drove the water to the company's mill and only one was unfavorable to them. Although the population drove less, at the same time the replacement of cars was delayed, which meant more servicing. However, people, of course, wanted to save on this as well, so they opted for cheaper, independent repair shops instead of more expensive branded repair shops - UNIX customers.
This contributed to the fact that the company's turnover did not fall even during crisis, and then began to rise sharply. The revenue of the company, which still had a turnover of less than HUF 10 billion in 2008, exceeded 52 billion last year, and the operating profit, which was already approaching 4 billion in 2015, increased at a similar pace. The company, meanwhile, has become an absolute market leader in Hungary: it has risen from its 20 percent share 7-8 years ago to 40 percent nowadays.
This was not the first time UNIX had been able to lure customers away from its competitors. The company, which in the early 90s still used a simple garage as a warehouse, grew rapidly from the very beginning. It was then recognized that while there was a huge demand for parts for four-stroke Wartburgs and Trabants, very few could deliver them to service stations. However, Antal Zombori was able to take advantage of his parents living in Germany and successfully negotiated with some of the manufacturers there. Later, the external relations were further expanded with suppliers who manufactured components for Western cars, which were already spreading more and more in Hungary at that time.
However, the real breakthrough for them was that they were the first car parts wholesaler to introduce the electronic catalog in Hungary. Long before the mass domestic spread of the Internet in 1994. The system was not an Internet-based solution, but a solution using telephone modems, but it was still a huge competitive advantage, as single-minded customers were very reluctant to flip through printed catalogs and then call call centers.
In fact, this development laid the foundation for the growth period of the late 1990s and early 2000s, when the company opened its branch offices closer to customers in turn, reflecting customer needs. Firstly only in Hungary, then from 1999 in Romania, and since 2012 also in Slovakia. UNIX now has more than 80 branches in Hungary and more than 40 in our eastern neighbor, but it also has five units in the Slovak market.
Innovation has since played an important role in the life of the company, which - although a trading company - has set up its own R&D department a few years ago. On the company premises in the 13th ditrict they have been working for a long time on a fully automated logistics system that could make it even easier to manage inventory and process and assemble orders. They plan to try it at the UNIX logistics center already next year.
Among others, this could also contribute to future growth, which still has room in the three countries. As Antal Zombori put it: "A 40 percent market share means that roughly two out of three products are still not sold by us, our goal is to sell them, too." The owner will continue to envision the UNIX Auto as a family business, not looking for a way out as he wants his children to take over the business one day.
ZOLTÁN JANDÓ
Back to introduction